The field of mental health care is changing rapidly and I am so grateful to see a conference that is discussing all of the unique facets with stakeholders from a wide variety of backgrounds and settings. As a clinical psychologist working in the corporate environment, I'm excited to share more about what employers can do around mental health.  
Candice Schaefer, Global Head of Employee Wellness, Twitter 
I am committed to increasing awareness and changing the conversation about mental health and addiction issues. As an industry and as a provider, we are intently watching a surge in the need for high quality behavioral health services and we must step up and address the demand with patient-centered care that transforms lives and communities.   
Mark Friedlander, CMO Behavioral Health Division, Universal Health Services
Industry Leaders
The Future of Mental Healthcare: East Summit provides a much-needed meeting point for key decision makers from across the behavioral healthcare community. Learn from and network with stakeholders from payers, providers, research, patient advocacy organizations, and telehealth.
Purpose
The explosion of behavioral health issues due to the Covid-19 pandemic has highlighted the importance of substance use disorder and mental healthcare worldwide, and there has never been more focus on this issue. This summit will discuss how we can work together with a patient centered approach to build the next generation of mental healthcare. 
Key Topics
Join leaders to discuss how we can improve access, engagement and outcomes of mental healthcare. Discussions will deep dive into a range of the most crucial challenges facing the space, from youth mental health, workplace mental health, equity in mental healthcare, the provider shortage and more. 
Speaker Faculty
Alex Briscoe
Principal
California Children's Trust
Alex Briscoe
Principal
California Children's Trust
Alex Briscoe has over 25 years of experience in directly delivering and/or administering services to low income children and families. He has worked in special education classrooms, level 1 pediatric centers, juvenile detention and child welfare, and has run 911 systems. Across all of these settings Alex has managed public financing and Medicaid reimbursements. 
In 2009, Alex was appointed director of the Alameda County Health Care Services Agency where he led one of the state's largest public health systems, overseeing health and hospital systems, public health, behavioral health, and environmental health departments with an annual budget of $700 million and 6,200 FTE contracted and civil service staff. Before joining the county, Alex was the director of the Chappell Hayes Health Center at McClymonds High School in West Oakland, a satellite outpatient center of Children's Hospital and Research Center, and his work helped design the nexus of public health and public education. Alex has served on the Alameda County First Five Commission, The Alameda Alliance, and The Kaiser Commission on Medicaid and The Uninsured, as well as a number of other public and private boards and commissions. He has advised or collaborated with a number of local and national foundations including The Atlantic Philanthropies, The Robert Wood Johnson Foundation, The Annie E. Casey Foundation, The California Endowment, and most recently with Tipping Point Community. He has specialized in Medicaid policy and administration, emergency medical services, youth voice and crisis counseling, and safety net design and administration.
Rhonda Robinson Beale
SVP Deputy Chief Medical Officer, Mental Health Services
UnitedHealth Group
Rhonda Robinson Beale
SVP Deputy Chief Medical Officer, Mental Health Services
UnitedHealth Group
Dr. Rhonda Robinson Beale is a seasoned healthcare executive with over 30 years of experience  in health care systems, managed care and quality improvement in behavioral health and  medical care. She is the Deputy Chief Medical Officer for Mental Health Services within UHG.  Dr. Robinson Beale has served in the past as Senior Vice President, Chief Medical Officer for  Blue Cross of Idaho and for several other large national and local health care organizations,  such as Optum, PacifiCare, Cigna, Blue Cross Blue Shield of Michigan and Health Alliance Plan in  Michigan. She has been involved with many national organizations as a subject matter expert,  National Institute of Health, National Institute of Mental Health, Institute of Medicine, National  Quality Forum, American Psychiatric Association, American Psychological Association, American  Society of Addiction Medicine, NCQA and others.  
Dr Robinson Beale has served on many national boards, engaged with key committees and  workgroups and has been significantly involved in influencing changes in the system. She was  on the IOM committee that created "Crossing the Quality Chasm and "To Err is Human." Dr.  Robinson Beale has been involved in influencing local and national legislation particularly  around Parity and ACA issues. Her involvements led to her having the opportunity to testify  before the Senate's Health, Education, Labor and Pension Committee (HELP) on the state of behavioral health care.
Tyler Norris
Chief Executive
Well Being Trust
Tyler Norris
Chief Executive
Well Being Trust
Tyler Norris, MDiv, is Chief Executive of Well Being Trust, an impact philanthropy with a mission to advance the mental, social and spiritual health of the nation. 
Over the past three decades, Tyler has shaped health and development initiatives in hundreds of communities in the U.S. and around the world. He is a long-time social entrepreneur and trusted advisor to philanthropies, health systems, government agencies and partnerships working to improve the health of people and places. Tyler also serves as Board Chair of Naropa University, and as a board member of Mindful Philanthropy and the National Academies of Sciences' Child Well Being Forum. He is also an advisor to CityHealth; Enterprise Community Partners; and Humanest Care.  
Previously, Tyler served as vice president of Total Health at Kaiser Permanente, where he led "anchor institution" work, applying all organizational assets to benefit the economic, social and environmental contributors to health. He previously served as the founding CEO of Community Initiatives and as founding chair of IP3 / Community Commons, a GIS data mapping and stories platform. Earlier, he was the first director of what became the Convergence Partnership; "head coach" of the YMCA of the USA; and an advisor to Active Living by Design and the Public Health Institute. 
He also helped facilitate the opening of the Abraham Path through the heart of the Middle East and led the Kuhiston Foundation that helped establish the national park system in Tajikistan. 
Tyler is a graduate of Harvard Business School's Executive Program, earned a Master of Divinity degree from Naropa University, and has a bachelor's degree in World Political Economy from Colorado College.
Arthur Evans
CEO
American Psychological Association
Arthur Evans
CEO
American Psychological Association
Arthur C. Evans Jr., PhD, is CEO of the American Psychological Association, the leading
scientific and professional organization representing psychology in the United States.
Before joining APA in March 2017, Dr. Evans spent 12 years as commissioner of Philadelphia's
$1.5 billion Department of Behavioral Health and Intellectual disAbility Services. In that post, he
emphasized a data-driven, population health approach, which improved outcomes for diverse
people with complex needs. This increased the system's efficiency, saving more than $110
million over the course his tenure that was reinvested to improve and expand services. The
system in Philadelphia has become a national and international model, particularly for
governments desiring to improve health equity.
Prior to Philadelphia, Dr. Evans was deputy commissioner for the Connecticut Department of
Mental Health and Addiction Services, where he led major strategic initiatives that included
increasing the use of evidence-based practices, addressing health care disparities,
implementing a recovery-oriented policy framework, conducting research, and improving
community engagement.
Over the years he has received widespread recognition, including the American Medical
Association's top government service award in healthcare, the Lisa Mojer-Torres Award from
Faces and Voices of Recovery, and the Visionary Leadership Award from the National Council
of Behavioral Health, as well as being named as an "Advocate for Action" by the White House's
Office of National Drug Control Policy. A major emphasis of his career has been equity and
social justice and he has received multiple awards named for Rev. Martin Luther King Jr. for this
work.
Dr. Evans has held faculty appointments at the Yale University School of Medicine, University of
Pennsylvania Perelman School of Medicine, the Philadelphia College of Osteopathic Medicine,
and the Drexel School of Public Health.
Dr. Evans holds a doctorate in clinical/community psychology from the University of Maryland
and a master's degree in experimental psychology from Florida Atlantic University, where he
was inducted into the university's Alumni Hall of Fame.
Schroeder Stribling
President and CEO
Mental Health America
Schroeder Stribling
President and CEO
Mental Health America
Meena Seshamani
Director, Center for Medicare
Center for Medicare at Centers for Medicare & Medicaid
Meena Seshamani
Director, Center for Medicare
Center for Medicare at Centers for Medicare & Medicaid
Meena Seshamani, MD, PhD is an accomplished, strategic leader with a deep
understanding of health economics and a heart-felt commitment to outstanding patient
care. Her diverse background as a health care executive, health economist, physician
and health policy expert has given her a unique perspective on how health policy
impacts the real lives of patients. She most recently served as Vice President of Clinical
Care Transformation at MedStar Health, where she conceptualized, designed, and
implemented population health and value-based care initiatives and served on the
senior leadership of the 10 hospital, 300+ outpatient care site health system. The care
models and service lines under her leadership, including community health, geriatrics,
and palliative care, have been nationally recognized by the Institute for Healthcare
Improvement and others. She also cared for patients as an Assistant Professor of
Otolaryngology-Head and Neck Surgery at the Georgetown University School of
Medicine.
Dr. Seshamani also brings decades of policy experience to her role, including recently
serving on the leadership of the Biden-Harris Transition HHS Agency Review Team.
Prior to MedStar Health, she was Director of the Office of Health Reform at the US
Department of Health and Human Services, where she drove strategy and led
implementation of the Affordable Care Act across the Department, including coverage
policy, delivery system reform, and public health policy. She received her B.A. with
Honors in Business Economics from Brown University, her M.D. from the University of
Pennsylvania School of Medicine, and her Ph.D. in Health Economics from the
University of Oxford, where she was a Marshall Scholar. She completed her residency
training in Otolaryngology-Head and Neck Surgery at the Johns Hopkins University
School of Medicine, and practiced as a head and neck surgeon at Kaiser Permanente in
San Francisco.
Patrick Kennedy
Former Congressman
Patrick Kennedy
Former Congressman
During his time in Congress, Patrick J. Kennedy co-authored the landmark Mental Health Parity and Addiction Equity Act (Federal Parity Law), which requires insurers to cover treatment for mental health and substance use disorders no more restrictively than treatment for illnesses of the body, such as diabetes and cancer. In 2013, he founded The Kennedy Forum, a nonprofit that unites advocates, business leaders, and government agencies to advance evidence-based practices, policies, and programming in mental health and addiction. In 2015, Kennedy co-authored the New York Times Bestseller, "A Common Struggle: A Personal Journey Through the Past and Future of Mental Illness and Addiction," which details a bold plan for the future of mental health care in America. In 2017, he was appointed to the President's Commission on Combating Drug Addiction and the Opioid Crisis. 
Kennedy is also the founder of DontDenyMe.org, an educational campaign that empowers consumers and providers to understand parity rights and connects them to essential appeals guidance and resources; co-founder of One Mind, an organization that pushes for greater global investment in brain research; co-founder of Psych Hub, the most comprehensive online learning platform on mental health, substance use, and suicide prevention topics in the world; co-chair of the National Action Alliance for Suicide Prevention's Mental Health & Suicide Prevention National Response to COVID-19 (National Response); and co-chair of the Bipartisan Policy Center's Behavioral Health Integration Task Force.
Marjorie Morrison
CEO
Psych Hub
Marjorie Morrison
CEO
Psych Hub
Marjorie Morrison is the president and CEO of Psych Hub, the premier online platform for impactful
and engaging learning on mental health topics. A visionary and passionate pioneer in the mental
health space, Morrison co-founded Psych Hub with Patrick J. Kennedy in 2018 with a focused goal
to combat both quality and access issues in behavioral health. Psych Hub certifies behavioral health
providers into specialties using evidence-based interventions, allowing for more precision therapy
with companion treatment tools for their patients. The Mental Health Ally Platform provides a host of
eLearning opportunities for the layperson to learn how to assist those in need. Psych Hub's public
video library for people seeking to learn more about some of our Nation's most vexing mental health
challenges have had over three million views on their YouTube channel. Psych Hub is currently
developing a registry of certified providers in specialty areas, making it easier to match those
seeking treatment from a provider who has been trained to treat their diagnosis or symptoms. Psych
Hub has over 700 partners that share their mental health resources touching every state in the US
and every continent on the planet.
Prior to launching Psych Hub, Morrison was the founder and CEO of PsychArmor Institute, a 501(c)3
non-profit organization, committed to bridging the military-civilian divide by developing, promoting,
and distributing free online courses spanning a wide range of topics important to those who serve
military service members and their families. Under Morrison's leadership, PsychArmor flourished and
is now widely recognized as the trusted and leading expert for "Best-in-Class" resources regarding
the understanding of and solutions to complex and unique military veteran issues. To date,
PsychArmor has trained over one million people, gaining over 500 partners along the way. Morrison
left PsychArmor in 2019 to dedicate her full-time attention to Psych Hub but remains involved as a
member of the Board of Directors.
Marjorie's focus on supporting members of the military and their communities was first developed in
the field, after she spent a year writing and implementing a revolutionary proactive counseling
program for the U.S. Marines. After working with 500 Marine drill instructors, her innovative program
continued at Camp Pendleton, where she had access to hundreds of Marines to interview, work with,
and learn from. This implementation research was utilized to create a groundbreaking solution to
approach military mental health care.
Morrison is a CA Licensed Marriage Family Therapist, a CA Licensed Professional Clinical
Counselor, a PPS-credentialed School Psychologist, and the author of The Inside Battle: Our Military
Mental Health Crisis. As a renowned subject matter expert, she has been featured numerous times
by national media giants such as BBC, NBC, FOX, CBS, CNN, and NPR, along with being a
contributing writer for multiple outlets including TIME, Newsweek, The Daily Beast, and Huffington
Post. Morrison has received numerous awards for her advocacy and leadership. She is a native of
California who currently resides in Nashville, Tennessee and is the mother of three adult children:
Jacob, Lindsey, and Charlie.
Mark Friedlander
Chief Medical Officer, Behavioral Health
UHS
Mark Friedlander
Chief Medical Officer, Behavioral Health
UHS
As Chief Medical Officer (CMO), Mark Friedlander, MD, MBA, oversees the medical strategy of our
behavioral health facilities, contributing an integral perspective including thought leadership, oversight of
medical staff across the network and utilization management.
Dr. Friedlander joined UHS in 2020. Prior to that, he served as Chief Medical Officer for Aetna's Behavioral
Health unit from 2010 to 2020. In this role, Friedlander was responsible for utilization management, quality,
NCQA accreditation and clinical compliance, overseeing 400+ physicians, clinical and non-clinical staff
providing 24/7/365 services to multiple lines of business.
Prior to his time at Aetna, Dr. Friedlander served as Corporate Medical Director for Penn-Friends Behavioral
Health Systems in Plymouth Meeting, PA, responsible for the formulation and development of enterprise
behavioral health strategies; and the design and implementation of emergency assessment capability to
triage and manage high-risk patients. Before that, Friedlander served as Director, Outpatient Clinic and
Adolescent Inpatient Care at Friends Hospital in Philadelphia, PA. Earlier in his career, Friedlander was the
Psychiatrist and the Acting Medical Director at Child Guidance Resource Centers headquartered in
Havertown, PA.
Dr. Friedlander earned his MD from the University of the Witwatersrand in Johannesburg, South Africa, and
his MBA from the New York Institute of Technology. He completed postdoctoral residencies in General
Psychiatry and in Child/Adolescent Psychiatry. He currently serves on the American Medical Society,
Pennsylvania Medical Society and the Delaware County Medical Society.
Neil Leibowitz
Chief Medical Officer
Beacon Health Options
Neil Leibowitz
Chief Medical Officer
Beacon Health Options
Neil Leibowitz, MD, JD is the Chief Medical Officer for Beacon Health Options. In this capacity, he oversees Beacon's medical functions, the development of clinical strategies and programs and the product team. He is particularly focused on the intersection of digital health and traditional care. Neil has more than 20 years of medical, digital health, product development and clinical leadership experience. Previously, Neil was the Chief Medical Officer of Talkspace where he helped the company enter the enterprise market and grow to over 50 million covered lives culminating in Talkspace becoming the first publicly traded digital behavioral health services company. He has also held senior roles at Optum and at Montefiore Medical Center. Neil received his MD from New York Medical College, his JD from the New York University School of Law and his BA in Economics from Johns Hopkins University.
Reena Pande
Chief Medical Officer
AbleTo
Reena Pande
Chief Medical Officer
AbleTo
As Chief Medical Officer of AbleTo, Reena serves as a passionate voice for the need to bridge the gaps between medical health and behavioral health. She spearheads AbleTo's data analytics and outcomes research. Prior to her work at AbleTo, Dr. Pande was a cardiologist at Brigham and Women's Hospital in Boston, MA and Instructor at Harvard Medical School.
Reena Pande earned her undergraduate degree in Biology from Harvard University, her M.D. from Harvard Medical School, and a Masters degree in Epidemiology from the Harvard School of Public Health. She completed her internship, residency training, and fellowship in Cardiovascular Disease and Vascular Medicine at Brigham and Women's Hospital.
Vikram Patel
The Pershing Square Professor of Global Health
Harvard Medical School
Vikram Patel
The Pershing Square Professor of Global Health
Harvard Medical School
Vikram Patel is The Pershing Square Professor of Global Health in the Blavatnik Institute's Department of Global Health and Social Medicine at Harvard Medical School. He is an adjunct professor at the Public Health Foundation of India, honorary professor at the London School of Hygiene & Tropical Medicine, and is a co-founder of Sangath, an Indian NGO which won the MacArthur Foundation's International Prize for Creative and Effective Institutions in 2008 and the WHO Public Health Champion of India award in 2016. He is a co-chair of the Lancet Commission on Reimagining India's Health System. 
Murray Zucker
Chief Medical Officer
Happify
Murray Zucker
Chief Medical Officer
Happify
As a psychiatrist with a background in academia, group practice, and health plan clinical executive leadership, Dr. Zucker brings expertise in medical behavioral integration, patient engagement, behavior change, and new technologies in diagnosis/treatment. Dr. Zucker received his M.D. from the University of Rochester with his psychiatric residency completed at UCLA.
Pamela Greenberg
President and CEO
Association for Behavioral Health and Wellness
Pamela Greenberg
President and CEO
Association for Behavioral Health and Wellness
Jennifer Gendron
Chief Commercial Officer
Koa Health
Jennifer Gendron
Chief Commercial Officer
Koa Health
Jennifer Gendron brings more than a decade of experience in global health and wellbeing SaaS solutions for employers and health plans. Prior to being Chief Commercial Officer at Koa Health, she most recently served as Head of Development, Innovations for the EX® Program, a digital tobacco cessation solution, and has held leadership positions with Virgin Pulse, MeYou Health, and E4 Health. Gendron's expertise in high-growth technology is complemented by 10 years of experience as a provider in clinical behavioral health and in behavioral health academia.
Kacie Kelly
Chief Innovation Officer
Meadows Mental Health Policy Institute
Kacie Kelly
Chief Innovation Officer
Meadows Mental Health Policy Institute
Eric Meier
CEO
Owl
Eric Meier
CEO
Owl
With over 25 years of experience in the development of innovative software, medical devices, and drug delivery systems, Eric brings his wealth of experience and passion for innovation in behavioral health to Owl. In his previous roles, Eric served as CEO of Cervel Neurotech, a non-invasive deep brain stimulation offering for the treatment of psychiatric and neurological disorders acquired by Rio Grande Neurotechnologies; Founder and CEO of Calypso Medical, a platform for the delivery of targeted external beam radiation treatment acquired by Varian Medical Systems; and a variety of corporate development activities at Johnson & Johnson.
Rebecca Whiting-Holliday
Head of Clinical, Global Mental Health
Google
Rebecca Whiting-Holliday
Head of Clinical, Global Mental Health
Google
Rebecca is a Licenced Clinical Social Worker with over 15 years of experience in the mental health field. She currently serves as the Head of Clinical, Global Mental Health in Google Benefits. She supports the mental health of Googlers and their families by leading on global clinical mental health strategy and programming, ensuring solutions and interventions are clinically sound. She also oversees global critical incident and crisis response and support for special employee populations. Prior to joining Google in 2019, she served as Clinical Director at a national EAP, and spent 12 years in leadership and clinical roles supporting student mental health at New York University. Rebecca has specializations in college and corporate mental health, psychiatric emergency, suicide prevention and response, sexual misconduct prevention and response, and helping individuals and organizations through crisis.
Celeste James
Vice President of Equity and Population Health
Big Health, Makers of Sleepio & Daylight
Celeste James
Vice President of Equity and Population Health
Big Health, Makers of Sleepio & Daylight
Celeste James, Vice President of Equity and Population Health at Big Health, is nationally-known for her work advancing health equity and reducing health disparities. At Big Health, she supports the company's commitment to mental health equity and delivering positive health outcomes – regardless of ZIP code, race, gender, economic status, and other distinctions that cause marginalization and discrimination. Celeste supports efforts across the organization, including product design and development, research, marketing strategies and business operations.
Prior to joining Big Health, Celeste served as Executive Director of Community Health at Kaiser Permanente of the Mid-Atlantic States. There she led health care access programs, social impact investments, and policy advocacy to improve health and well-being among populations that experience inequities and injustice across Washington, D.C., Maryland and Northern Virginia. Celeste oversaw various innovative and successful community initiatives addressing economic opportunity, housing, food security, land-use and zoning, and other critical social drivers of physical and mental health.
Her career began in media with leadership roles in corporate communications and media relations for national news outlets, including USA Today/Gannett Co., Inc., U.S. News & World Report, and National Public Radio (NPR).
Celeste served as a Commissioner on the Maryland Community Health Resources Commission, a governor appointed post, from 2014-2021. She also serves on nonprofit boards for Washington Regional Association of Grantmakers to advance equity in philanthropy, Crittenton Services of Greater Washington to help teen girls and young women achieve stability and life success, and Employ Prince George's, supporting workforce development in Maryland. Celeste is a graduate of Leadership Greater Washington, Class of 2021.
Robert Gebbia
CEO
American Foundation for Suicide Prevention
Robert Gebbia
CEO
American Foundation for Suicide Prevention
Mr. Robert Gebbia serves as the CEO of the American Foundation for Suicide Prevention, which has become the leading suicide prevention nonprofit organization in the United States. Under Gebbia's leadership, AFSP has launched the Out of the Darkness Walks, created public awareness campaigns and educational programs that have reached millions, developed a nationwide network of 75 chapters, and established a network of support for friends and families affected by suicide. He collaborates with scientists, business, civic, and political leaders, and people personally impacted by suicide to develop a comprehensive national suicide prevention strategy. He is a founding member of the National Council for Suicide Prevention, serves on the National Lifeline Advisory Committee, the Executive Committee of the National Action Alliance for Suicide Prevention, and the Board of Directors of the National Health Council. In 2014, Gebbia announced AFSP's bold goal to reduce the annual suicide rate 20 percent by 2025.
Jennifer Gentile
SVP of Clinical Innovation
ieso
Jennifer Gentile
SVP of Clinical Innovation
ieso
Dr Jennifer Gentile, SVP of Clinical Innovation at ieso, is an accomplished Clinical Psychologist and leader in the telehealth and digital health industries. She has previously spoken at as prestigious institutions as the Tufts School of Medicine and the APA.
ieso is a multi-award winning provider of evidence-based talking therapy for mood and anxiety disorders. Now available to over 20 million people, ieso was one of the first organisations to successfully develop and deploy evidence-based mental telehealthcare at scale. Leveraging real-world clinical data, ieso has pioneered the application of technologies such as deep-learning and natural language processing to improve the quality and cost-effectiveness of mental healthcare delivery.
Recognising the global demand-supply gap in mental healthcare provision, ieso has recently commenced the clinical development of a range of AI-enabled digital assessment and therapeutic solutions that it hopes will complement and extend human care delivery around the world.
April Joy Damian
Vice President and Director
Weitzman Institute
April Joy Damian
Vice President and Director
Weitzman Institute
Dr. April Joy Damian is an epidemiologist, health services researcher, and classically trained public health professional with expertise in health equity, social determinants of health, psychiatric epidemiology, and mixed methods. She currently serves as the Vice President and Director of the Weitzman Institute, a national research, education, and policy center dedicated to quality improvement and primary care transformation, with a particularly focus on the underserved. Dr. Damian is also the immediate Past Chair of the AcademyHealth Public Health Systems Research IG Advisory Board, and currently sits on AcademyHealth's Board of Directors Standing Committee on Advocacy and Public Policy. She concurrently holds faculty appointments at Johns Hopkins Bloomberg School of Public Health, UConn School of Medicine, and Wesleyan University. Dr. Damian previously served as the Director of Quality Innovation at the National Quality Forum (NQF) where she spearheaded the expansion of NQF's portfolio on SDOH quality measures, and co-led the NQF Measure Incubator®, an innovative effort that facilitates efficient measure development and testing through collaboration and partnership, and addresses important aspects of care for which quality measures are underdeveloped or non-existent.

Dr. Damian completed her PhD in the Department of Mental Health at Johns Hopkins Bloomberg School of Public Health and Masters in Medical Sciences at Harvard Medical School. She graduated Phi Beta Kappa from the University of California, Berkeley with a Bachelors of Arts in Ethnic Studies, Highest Honors. She has worked with several reputable governing bodies, including the U.S. Department of Veterans Affairs, Veteran Health Administration in Washington, DC, International Organization for Migration in Geneva, Switzerland, as well as local health departments, on policy and programs relating to improving healthcare access and quality for medically underserved communities. She is an inducted member of the Sigma Xi Scientific Honor Society, and has received numerous recognitions in honor of her role as a social change agent, including the Harry S. Truman Scholarship, the Robert Wood Johnson Foundation-funded Community Well-Being Warrior Award, and an honorarium from the University of Delaware.
Daryl Tol
Executive Vice President
OneMind
Daryl Tol
Executive Vice President
OneMind
In 2021, Daryl joined leading mental health and brain research nonprofit One Mind as Executive Vice President, overseeing the One Mind at Work programs and contributing to One Mind's vision and objectives. Tol brings more than 20 years of healthcare leadership, as well as personal, lived experience of mental health struggles. 
During his 20-year tenure at AdventHealth, Tol held executive leadership roles across the health system's regional divisions. Most recently, he served for six years as the President/CEO of its $6 billion, 16 hospital Central Florida Division. In this position, Tol built a transformational strategy focused on consumer-centered connected care. Tol also led the development of the national company's consumer technology and analytics products, grew the Central Florida Division through the acquisition of two hospital facilities, ownership in a neighboring four-hospital health system, and the opening of dozens of additional care sites.
From 2010 – 2015, Tol was President/CEO of AdventHealth East Florida Region. At the helm of this $700 million, six hospital region, he developed an ecosystem approach to regional leadership and drove the acquisition of the sixth hospital.
Before that, Tol served as President/CEO of AdventHealth DeLand from 2006 – 2010. As Chief Executive of this 156-bed community hospital, he built cancer, cardiac, and digestive health programs formerly unavailable in the community, and also managed relationships with a hospital taxing district. During his early years at AdventHealth, Tol served as Chief Operating Officer of AdventHealth Memorial from 2000 – 2006. In this role, he led the operations of three hospitals and a large medical group and shepherded the entity into AdventHealth following the 2000 acquisition of the former independent system.
Tol holds a Bachelor's of Science in Business Administration (Accounting/Finance) from Walla Walla University and a Master's in Healthcare Administration from Loma Linda University.
Ran Zilca
Chief Therapeutic Intelligence Officer
Happify
Ran Zilca
Chief Therapeutic Intelligence Officer
Happify
Ran is an entrepreneur, research scientist, author, and certified coach, who has pioneered the use of digital/mobile platforms to deliver psychological interventions.
His work at Happify focuses on the development and scaling of Artificial Intelligence models, utilizing deep learning, NLP, statistical methods, and signal processing algorithms. Ran's experience as a data scientist spans close to 30 years working at industry and government and heading various entrepreneurial endeavors. He is also the author of Ride of Your Life—a Coast to Coast Guide to Finding Inner Peace, describing his 6,000-mile solo motorcycle ride of personal transformation.
John Boyd
CEO
Rogers Behavioral Health
John Boyd
CEO
Rogers Behavioral Health
Craig Kramer
Mental Health Ambassador
Johnson & Johnson
Craig Kramer
Mental Health Ambassador
Johnson & Johnson
Craig Kramer is Mental Health Ambassador and Chair, Global Campaign for Mental Health, in Neuroscience External Affairs at Janssen R&D, a Johnson & Johnson company.
In this capacity, Craig leads a Johnson & Johnson team that seeks to transform mental health care globally by raising awareness, reducing stigma, promoting research, improving access, and ensuring better patient outcomes.  Key initiatives include a global leaders' coalition to champion proven, scalable reforms, including "next-in-class" workplace mental health practices. 
Prior to this role, Craig held a variety of positions in global corporate and government affairs at Johnson & Johnson and worked as a lawyer in the U.S. Congress, a Washington, D.C., law firm, and an international human rights organization.  
Craig is a graduate of Princeton University's School of Public & International Affairs, the University of Michigan School of Law, and Harvard Business School's General Management Program. He serves the American Brain Coalition, citiesRISE, DMAX Foundation, International Alliance of Mental Health Research Funders, International Schools Services, National (US) Action Alliance for Suicide Prevention, One Mind at Work, Project HEAL, Trinity Counseling Services, United Nations Health Innovation Exchange Investor Coalition, United for Global Mental Health, and US National Response to COVID-19.
Craig was recently appointed chair of the US national commission on mental health and suicide prevention reform (aka the Action Alliance).
Paolo del Vecchio
Director
Substance Abuse and Mental Health Services Administration
Paolo del Vecchio
Director
Substance Abuse and Mental Health Services Administration
Mr. del Vecchio is Director of the Office of Management, Technology, and Operations. In this role, works in partnership with SAMHSA and the Department of Health and Human Services to manage, provide leadership, and ensure SAMHSA's needs are met.
Previously, Mr. del Vecchio served as the Director of SAMHSA's Center for Mental Health Services (CMHS), providing executive leadership for Federal efforts to improve the nation's mental health service systems. This included management of the federal/state mental health block grant program and directing a range of programs and activities that address topics such as suicide prevention, children's mental health, homelessness, disaster mental health, HIV/AIDS, and others. Mr. del Vecchio also previously served as the CMHS Associate Director for Consumer Affairs where he directed SAMHSA's precedent-setting programs and activities that advanced consumer participation and education, a recovery orientation for the mental health system, peer support and the adoption of certified peer specialists, wellness and primary care integration, understanding of trauma histories and the social determinants of health and mental health, and led programs to reduce discrimination and prejudice associated with mental illnesses.
Prior to joining SAMHSA, Paolo worked for the Philadelphia Office of Mental Health in the areas of policy formulation and the planning of a comprehensive system of community-based mental health services addressing homelessness, HIV/AIDS, and many other issues.
A self-identified mental health consumer, trauma survivor, and person in recovery from addictions, Paolo has been involved for over 40 years in behavioral health as a consumer, family member, provider, advocate, and policy maker. He graduated summa cum laude with a Master's Degree in Social Work from Temple University, has published widely, and is a highly sought after national leader and speaker. Paolo has been a leader in many Federal efforts including the Federal Advisory Planning Board for the Surgeon General's Report on Mental Health, the HHS Multiple Chronic Conditions Initiative, the HHS Living Community Initiative and numerous others.
David Guth
Chief Executive Officer
Centerstone
David Guth
Chief Executive Officer
Centerstone
David Guth is Chief Executive Officer and co-founder of Centerstone, one of the nation's largest behavioral healthcare providers. The nonprofit organization, headquartered in Nashville, Tennessee, serves nearly 140,000 individuals in communities in Florida, Georgia, Illinois, Indiana, and Tennessee, and nationwide through its national provider network.  
Guth has served in the capacity of chief executive for Centerstone since 1991. With over 45 years of behavioral healthcare experience, 39 in executive leadership, his experience and expertise comprise a vast number of areas, both business and clinical. He has presented extensively before national and international audiences on the adoption of information technology in the healthcare industry, the integration of behavioral and primary healthcare, and the importance of improving the field of behavioral health through research-driven protocols. His insights on these topics and others have been featured in numerous professional journals. Under his leadership, the organization has grown from $6M in revenues and 300 staff serving 2,000 individuals to revenues of over $300M and 4,000 staff serving nearly 140,000 people each year through nearly 1,000 facilities and partnership locations.  In addition, Centerstone contracts with over 1,200 specialty credentialed clinicians nationwide.  
The National Council for Behavioral Health published Guth's first book on mergers entitled, "Strategic Unions: A Marriage Guide to Healthy Not-for-Profit Mergers.  He has provided merger presentations through both the National Council and state trade associations and has consulted extensively with not-for-profits exploring mergers and with both for-profits and not-for profits in the areas of managing growth and business development. 
He is the recipient of numerous recognitions including the National Council's 2010 Visionary Leadership award, and is annually recognized as one of Health Care's Power Leaders in the Nashville Business Journal. As well, David received the 2016 Douglas Henry Award for Service to Children and Families at Risk from the University of Tennessee's College of Social Work. 
Guth serves on the Board of Advisors for the University of Tennessee's College of Social Work, the Board of Directors for Triad Learning Systems, and the Executive Committee of the National Action Alliance for Suicide Prevention. 
Guth received his BA in Mathematics from Vanderbilt University and his MSSW in Social Work Administration and Planning from the University of Tennessee.
Dylan Ross
Vice President, Clinical Innovations
Rogers Behavioral Health
Dylan Ross
Vice President, Clinical Innovations
Rogers Behavioral Health
Dylan Ross, PhD, is vice president of clinical innovations at Rogers Behavioral
Health, where he is responsible for leading the strategy and managing operations
for virtual treatment programs across Rogers sites. He is also responsible for data
collection and research and using technology and innovation to enhance patient
engagement.
An organizational psychologist and independently licensed behavioral health
clinician (LPCC, LMFT), Dr. Ross' leadership experience spans clinical operations,
quality improvement, healthcare system integration, behavioral health product
design, end-user driven innovation, and measurement-based care.
He previously served as the national director of clinical strategy for Optum
Behavioral Health, which is part of UnitedHealth Group. In addition, he held
positions with Kaiser Permanente in Colorado, The Permanente Medical Group in
northern California, and the Care Management Institute within Kaiser Permanente's
National Program Offices, where he worked to increase behavioral health primary
care integration, advance clinical innovation, and drive quality and outcomes
improvement. Dr. Ross currently serves on the American Psychological
Association's (APA) Advisory Committee for the APA Measurement-based Care
(MBC) and Mental and Behavioral Health Registry (MBHR) whose mission is to
advance psychology as the leading profession in using measurement-based care to
drive clinical decision-making, and determining how to measure high quality mental
health care and receive optimal payment for that care.
Dr. Ross earned both his Doctor of Philosophy in organizational psychology and a
Master of Arts in organizational psychology from the California School of
Professional Psychology. He also holds a Master of Arts in clinical counseling from
Sonoma State University and a Bachelor of Arts in liberal studies from California
State Polytechnic University, Humboldt – both in California.
Romilla Batra
Chief Medical Officer
SCAN Health Plan
Romilla Batra
Chief Medical Officer
SCAN Health Plan
Dr. Romilla Batra is responsible for the clinical strategy & operations to provide
"person centric" care to SCAN members and clients. She also leads SCAN's provider integration,
pharmacy, healthcare services, geriatrics clinical delivery and digital health strategy which creates
collaborative environments for SCAN and its providers to deliver on the quadruple aim "better
outcomes, better member and physician experience and lower costs". She is a member of the executive
team that sets strategic direction for SCAN to deliver on its mission keeping seniors healthy &
independent.
In addition to her clinical leadership role, Dr. Batra is a valuable contributor to and leader of many other
health plan activities and initiatives including SCAN's community based organization, Independence at
Home ( IAH) that serves seniors and their caregivers in the community.
Dr. Batra is a board-certified internist with more than 20 years of experience as a medical director,
clinician and educator. Immediately prior to joining SCAN in 2011 she worked for five years as the
director for ambulatory internal medicine and associate program director for medicine residency at the
University of California, Irvine. Her previous experience also includes serving as a medical director at
Indiana University Medical Group Community Health Center in Indianapolis and clinical instructor at
UCLA/West Los Angeles VA Hospital.
Dr. Batra completed her residency in internal medicine at UCLA and earned her healthcare executive
MBA at UC Irvine's Paul Merage School of Business where she continues to teach in the executive MBA
programs.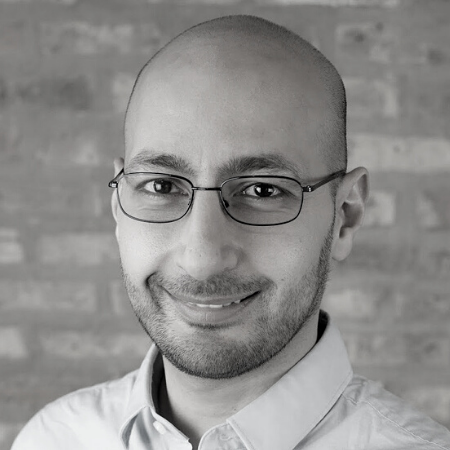 Hossam Mahmoud
Regional Chief Medical Officer
Beacon Health Options
Hossam Mahmoud
Regional Chief Medical Officer
Beacon Health Options
Dr. Hossam Mahmoud is Regional Chief Medical Office at Beacon/Anthem, overseeing a large regional team of medical directors, psychologists and pharmacists, dedicated to supporting behavioral health programs across multiple states. Dr Mahmoud leads the overall direction of the regional strategy to optimize behavioral health, improve whole person health outcomes and implement innovative approaches to enhance behavioral health care access.  
Prior to joining Beacon/Anthem, Dr. Mahmoud was the Medical Director for Behavioral Health at Cambia/Regence, where he provided medical leadership, strategic direction and clinical oversight for behavioral health services across all lines of business within the health plan. Dr Mahmoud has also served as medical director and senior vice president at Array Behavioral Care, a national telehealth organization, focusing on implementing clinical telehealth programs and expanding access to BH services across the country.
Dr Mahmoud is a board-Certified psychiatrist, Past President of the Illinois Psychiatric Society and Distinguished Fellow of the American Psychiatric Association. He earned his Medical Degree and Master of Public Health at the American University of Beirut. He worked as a Medical Officer at the World Health Organization before completing his residency training at McGaw Medical Center of Northwestern University in Chicago. Dr Mahmoud holds an academic appointment at Tufts University School of Medicine. Dr Mahmoud has worked in inpatient, outpatient and consultation/liaison psychiatry and telepsychiatry, and he is passionate about increasing access to high quality behavioral health services nationally. 
Mohsen Omrani
CEO
OPTT
Mohsen Omrani
CEO
OPTT
Dr. Mohsen Omrani is a medical doctor with a PhD in neuroscience and a postdoctoral fellowship in computational psychiatry. His clinical background and expertise in basic science research and data science led him to develop the Online PsychoTherapy Tool (OPTT), a digital-first psychotherapy platform, in collaboration with Dr. Nazanin Alavi, a staff psychiatrist at Queen's University. Their goal was to develop a next-generation mental health platform, one that is based on objective evaluations and data-driven decision-making. Given their expertise in the field, Drs. Omrani and Alavi were commissioned by Springer/Nature, a leading publisher in the field, to write the first handbook on delivering online psychotherapy
Afsana Akhter
CEO
Amelia Virtual Care
Afsana Akhter
CEO
Amelia Virtual Care
Afsana Akhter is the President and CEO of Amelia Virtual Care, a Mental
Health platform that uses Virtual Reality to enable better patient care.
Amelia Virtual Care is used by over 2,000 therapists across the globe to
enhance patient therapy for both in-person and remote environments.
www.ameliavirtualcare.com
Afsana brings 20 years of experience across Tech and Digital Health and
has held commercial leadership roles at Livongo, Prealize Health, and
Medullan. Afsana holds BS and MEng degrees in E.E.C.S. from MIT.
Dan Pelton
Mental Health Service Lead
Deloitte
Dan Pelton
Mental Health Service Lead
Deloitte
Lori Butterworth
CEO
AIM Youth Mental Health
Lori Butterworth
CEO
AIM Youth Mental Health
Lori Butterworth, MEd, MA, is the Chief Executive Officer at AIM Youth Mental Health, a foundation that has invested more than $4M in cutting-edge youth mental health research and programs that directly impact the quality of life for children, teens and young adults struggling with their mental health. Lori is an award-winning nonprofit executive and one of the leading child advocates in the State of California. In response to a crisis in public health services and lack of emotional support resource for seriously ill children, she founded Jacob's Heart Children's Cancer Services, an organization that provides comprehensive care to families of children with cancer in the rural agricultural belt of California, and the Children's Hospice and Palliative Care Coalition of California. There, she built a state-wide coalition spearheading several healthcare policy initiatives including the enactment of the Nick Snow Children's Hospice and Palliative Care ACT and Provision 2302 of the Affordable Care Act, which transformed access to care for children.
Lori's awards include Oprah Winfrey's "Use Your Life Award," the California Association of Nonprofits' "Achievement in Innovation Award," the "ELNEC" Award from the City of Hope for outstanding leadership, commitment, and advocacy for children and families, and Robert Wood Johnson Foundation's "Award of Excellence" for advocating for health system changes to bring about better care for children. Lori was honored as Woman of the Year for the Santa Cruz Chamber, Aptos, and Pajaro Valley Chambers of Commerce. She earned the "Community Hero" award for the Community Assessment Project and the Lifetime Achievement Award from the Red Cross.
A life-long learner, Lori recently earned a Master of Liberal Arts in Psychology from Harvard University, holds a Master of Education from University of Maryland, and a Bachelor of Arts in Spanish Linguistics and Communications from the University of California at Los Angeles.
Lori lives in Soquel, California with her husband, Joe, and their dog, Theo. Her greatest accomplishment in life is raising two amazing children, Matthew and Johanna, into thriving, compassionate adults and becoming the proud grandmother of William and Michael.
Chuck Gillespie
CEO
National Wellness Institute
Chuck Gillespie
CEO
National Wellness Institute
Chuck Gillespie is the CEO of the National Wellness Institute.  He has seen firsthand the importance of connecting people, processes, and strategies. His work in the wellness industry has been recognized and utilized nationally and internationally. Over the last 20 years, Chuck has developed numerous workplace and community initiatives, as well as evaluated and consulted with hundreds of organizations on wellness strategies.  He is a former human resources executive with responsibilities that included leading workplace wellness efforts that resulted in a substantial financial and cultural impact to the company. He has spent time in the classroom teaching for Purdue University, IUPUI, and Indiana Wesleyan University. Chuck also holds the NWI designation of Certified Wellness Practitioner.  
Chuck's passion for helping others thrive is hard to miss.  He has been recognized as a Friend of Wellness by the Fisher Institute for Wellness and Gerontology and as a Beacon Community Champion.  Chuck was presented with the Hulman Health Achievement Award in 2016 and accepted the Heathy 10 award for the development of the Indiana Healthy Community Initiative from the US Chamber of Commerce Foundation in 2017.  Chuck holds degrees from Purdue University and the University of Indianapolis.  He is happiest when spending quality time with his wife and daughter doing whatever they want to do – except shopping.  
Vicki Harrison
Program Director, Stanford Psychiatry Centre for Youth Mental Health & Wellbeing
Stanford
Vicki Harrison
Program Director, Stanford Psychiatry Centre for Youth Mental Health & Wellbeing
Stanford
Vicki Harrison, MSW has over twenty years of experience working within the public health, education and mental health sectors developing and managing innovative, community-based programs at the local, state and national levels. As Program Director for Stanford Psychiatry's Center for Youth Mental Health & Wellbeing, she implements a broad portfolio of community-based projects promoting wellbeing, early intervention and increased access to mental health services, particularly for young people ages 12-25. She is leading the team implementing allcove – a first of its kind integrated youth mental health model in the U.S.; as well as building a national Media and Mental Health Initiative, partnering with the media, mental health and technology sectors to enhance the positive impact of media on youth mental health and wellbeing.
Scott Rauch
President & Psychiatrist-in-Chief
McLean Hospital
Scott Rauch
President & Psychiatrist-in-Chief
McLean Hospital
Scott L. Rauch, MD, is president, psychiatrist in chief, and the inaugural Rose-Marie & Eijk van
Otterloo Chair of Psychiatry for McLean Hospital. He is also Professor of Psychiatry at Harvard
Medical School, as well as Chair of System Behavioral and Mental Health for Mass General
Brigham.
Dr. Rauch is a member of the National Academy of Medicine, past president and current
secretary of the Society of Biological Psychiatry, past secretary for the Anxiety & Depression
Association of America, and a member of the Boards for the National Network of Depression
Centers as well as the National Association of Behavioral Healthcare. He has served on the
editorial boards of several journals. He is also a Fellow of The American Psychiatric Association
and the American College of Neuropsychopharmacology. In addition, Dr. Rauch is an
independent Board member of Community Psychiatry / Mindpath Health.
Having contributed over 400 publications to the literature, his principal research interests relate
to neuroimaging and the neurobiology of Anxiety and OCD as well as PTSD and trauma-related
disorders. Dr. Rauch and his colleagues have been leaders in delineating the neurocircuitry of
psychiatric disorders as well as pioneers in developing novel treatments. Most recently, his
laboratory has focused on the use of new technologies to enhance psychiatric care, including
internet–based therapies. In this context, Dr. Rauch has been instrumental in founding McLean's
Institute for Technology in Psychiatry.
Dr. Rauch received his undergraduate degree with honors in Neuroscience from Amherst
College and attended medical school at the University of Cincinnati. He completed his residency
training in Psychiatry as well as a Radiology Research Fellowship at Massachusetts General
Hospital, in affiliation with Harvard Medical School. He subsequently completed the Clinical
Investigator Training Program Fellowship offered by the Harvard-MIT Division of Health
Sciences and Technology.
He has won numerous honors including the Joel Elkes Award for Outstanding Research from
ACNP and notable mentoring awards from Harvard Medical School and The American
Psychiatric Association.
Kathryn Boger
Senior Consultant, McLean Anxiety Mastery Program
McLean Hospital
Kathryn Boger
Senior Consultant, McLean Anxiety Mastery Program
McLean Hospital
Dr. Kathryn Boger is a board certified child and adolescent clinical psychologist who has devoted her career to helping children struggling with anxiety and their families. She is passionate about improving care for youth struggling with anxiety and decreasing their suffering through innovative, research-based treatment approaches. In 2013, she co-developed the McLean Anxiety Mastery Program (MAMP) at McLean Hospital, nationally recognized for providing empirically-supported intensive anxiety treatment. While at MAMP, she served as Program Director and had oversight over all levels of program development and refinement.  She was also an Assistant Professor in Psychology at Harvard Medical School and has published peer-reviewed journal articles, delivered regional and national talks (including a TEDx), and provided training to hospitals, schools, and the community. In 2021, Dr. Boger co-founded a company focused on increasing access to evidence-based care for children and adolescents with anxiety and OCD.
Kelly Piacsek
Vice President, Research
Rogers Behavioral Health
Kelly Piacsek
Vice President, Research
Rogers Behavioral Health
Kelly Piacsek, PhD, is the vice president of research for Rogers Behavioral
Health. Dr. Piacsek joined Rogers in 2020 to establish the Rogers Research
Center, where she and her team now oversee research strategy and operations
across the Rogers system, including management of over 60 concurrent studies
and numerous collaborations.
Prior to joining Rogers, Dr. Piacsek served as the vice president of research at
Advocate Aurora Health, where she managed clinical, translational and
laboratory research programs. Dr. Piacsek also served 15 years in various
product development and leadership roles with GE Healthcare, overseeing
global product development and research organizations. As GE Healthcare's
vice president of global research, she was responsible for research
collaborations with health systems and academic medical centers around the
world.
Dr. Piacsek holds a PhD in biomedical engineering from Marquette University
and the Medical College of Wisconsin and was the first graduate of the
Marquette-MCW joint PhD Program in Functional Imaging. She is a certified Six
Sigma Black Belt and holds 16 U.S. patents related to medical imaging and
visualization. In addition to her professional accomplishments, Dr. Piacsek is a
champion for young women pursuing science and technology careers and has
established multiple programs to encourage STEM engagement at elementary
and middle school levels.
Brian Kay
Vice President, Continuous Improvement
Rogers Behavioral Health
Brian Kay
Vice President, Continuous Improvement
Rogers Behavioral Health
Brian Kay, PhD, MS, serves as the vice president of Continuous Improvement at Rogers Behavioral Health, utilizing lean methodologies to improve clinical quality, operational effectiveness, and data science.
Previously, Kay held positions dating back to 2008 as executive director of Continuous Improvement, director of Clinical Effectiveness, an outcome study specialist, and a behavioral specialist at Rogers. In addition, he worked at GE Healthcare, leading teams in the development of workforce analytics, applying data science techniques to better predict hospital census and outcomes.
He holds a Bachelor of Arts degree in psychology from Marquette University. He earned his Master of Science in healthcare informatics from the University of Wisconsin–Milwaukee and completed his doctorate in Biomedical and Health Informatics, also at UW-Milwaukee.
Location
For those of you attending in-person, we look forward to coming together in Boston this July.
Our venue for 2022 is
The Revere Hotel Boston Common

. Immersed in the city's cultural energy, this downtown hotel puts you within steps of Boston's history, culture, shopping, dining, and entertainment.
For online attendees, we will be running the event on the Hopin conference platform. Not only will you be able to view all the content as it happens, but you will also be able to network with both your fellow online and in-person attendees. You'll also be able to pose your questions to the speaker faculty directly through the platform.
Partner with Us
Bringing together senior-level executives from across the industry, the Future of Mental Healthcare Summit promises an unrivalled networking and learning opportunity for everyone working in this space.
Future of Mental Healthcare provides a rare opportunity to showcase your offering to a dedicated, world-class audience. Spaces are limited this year!
Please contact our Commercial Manager Elliott (elliott@greygreenmedia.com), to discuss opportunities for involvement.
Contact Us +
Register for the Event
For pricing and booking options please click the button to go to the registration page.
Registration